Apple Watch Series 4 GPS, 44mm Space Black Stainless Steel - Preowned A
Kód:
24661
Súvisiaci tovar
Podrobný popis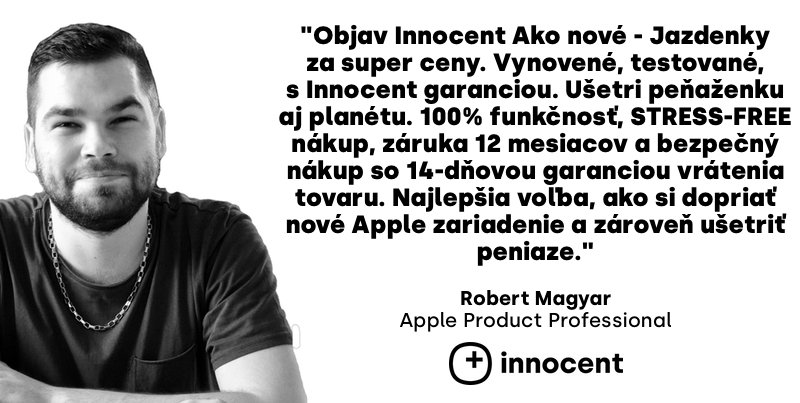 Series 4 prichádza so zásadne vylepšeným dizajnom aj technickým riešením Apple Watch. Všetky dôležité prvky sú premyslene prepracované. Od zaoblených rohov väčšieho displeja až po architektúru čipu S4. Apple Watch sú od začiatku výnimočne osobný produkt. A teraz toho dokážu ešte viac.
Apple Watch s väčším displejom
Displej je na Apple Watch to najdôležitejšie. A preto Series 4 posúvajú jeho hranice oveľa ďalej. Chceli sme ho zväčšiť bez toho, aby sa výrazne zmenila veľkosť puzdra, a pritom zachovať výdrž batérie. Vďaka užším okrajom je teraz obrazovka o viac ako 30 % väčšia. Nová technológia displeja LTPO šetrí energiu, takže hodinky vydržia na jedno nabitie celý deň.
Geniálna Digital Crown
Aby sa Apple Watch ovládali ľahko a bez zakrývania displeja, vymysleli sme korunku Digital Crown. V Apple Watch Series 4 sme jej mechanizmus od základu prepracovali. Teraz má aj haptickú odozvu, takže pri otáčaní precízne cvaká. Digital Crown patrí k najdômyselnejším systémom, aké kedy Apple vytvoril. Korunka v Apple Watch Series 4 toho navyše dokáže ešte viac, aj keď je jej mechanizmus miniatúrnejší. Celá zostava je o 30 % menšia, hoci má o 21 % viac súčiastok.



Viac informácií
Ovzdušie, UV index, Srdcový tep, Aktivita, Hudba, Cvičenie, Dýchanie a Počasie.



Modulárne ciferníky
Redizajnované rozhranie naplno využíva možnosti väčšieho displeja.



Poskladajte si vlastný
K dispozícii dostanete až osem pozícií pre zobrazenie kľúčových informácií.
Vylepšený hardvér je kľúčom k lepším funkciám
V Apple Watch Series 4 sa nachádza úplne nový čip S4. Je to celý systém v jedinej kremíkovej súčiastke – SiP (Silicon in Package). Jej architektúra nám umožnila zmestiť rozsiahle možnosti do miniatúrneho priestoru. Hodinky Apple Watch majú od začiatku optický snímač na meranie tepovej frekvencie. Po novom dokážu upozorňovať na nízky tep, keď nie ste aktívny, a tep na viac ako 10 minút klesne pod určitú hranicu. Môže ísť o príznak bradykardie, nebezpečného spomalenia tepu, kedy srdce nerozvádza po tele dostatočné množstvo okysličenej krvi. V ten okamih hodinky odošlú SOS správu na predvolené kontakty.

Dodatočné parametre
Kategória

:

Apple Watch
Model

:

Apple Watch Series 4 44mm
EAN

:

GRADE A
Buďte prvý, kto napíše príspevok k tejto položke.
Buďte prvý, kto napíše príspevok k tejto položke.
Len registrovaní užívatelia môžu pridávať články. Prosím prihláste sa alebo sa registrujte.