Apple Watch Series 6 GPS, 40mm Space Gray - Preowned B
Kód:
21201
Súvisiaci tovar
Podrobný popis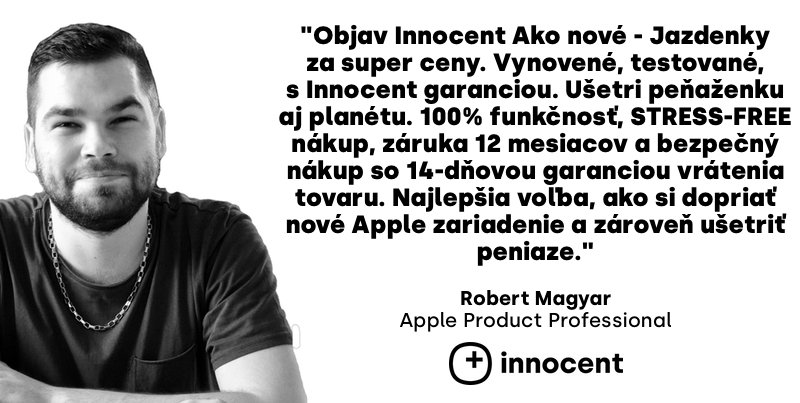 Hladina kyslíka v krvi je dôležitým ukazovateľom celkovej kondície. Môžeš si na jej základe urobiť predstavu, ako dobre tvoje telo absorbuje kyslík a aké množstvo kyslíka sa mu dostáva. Jedinečný nový snímač a aplikácia v Apple Watch Series 6 umožňuje zmerať si hladinu saturácia krvi kyslíkom, kedykoľvek chceš. A priebežne ju sníma aj na pozadí počas dňa a noci. Nový snímač kyslíka v krvi sa skladá zo štyroch klastrov elektroluminiscenčných diód (LED) a štyroch fotodiód. Je integrovaný v úplne novo skonštruovanom zadnom kryštále a v spojení s aplikáciou Saturácia kyslíkom zisťuje hladinu okysličenia krvi. Zelené, červené a infračervené LEDky presvecujú cievy v koži zápästia a fotodiódy merajú množstvo odrazeného svetla. Pokročilé algoritmy potom vyhodnocujú farbu krvi, ktorá je ukazovateľom množstva obsiahnutého kyslíka. Aplikácia EKG na Apple Watch Series 6 dokáže vygenerovať elektrokardiogram podobný jednozvodovému EKG. Pri takom malom zariadení je to niečo mimoriadné. Lekárom poskytuje dôležité dáta a používateľom pokoj v duši. Elektródy integrované v korunke Digital Crown a zadnom sklíčku hodiniek snímajú elektrické impulzy srdca. Stačí priložiť prst ku korunke Digital Crown a hodinky za 30 sekúnd vygenerujú vlnový priebeh EKG. Poriadne sa vyspať je pre zdravie nesmierne dôležité. Nová aplikácia Spánok ti pomôže naučiť sa pravidelne chodiť spať v rovnakom čase a sledovať trendy toho, ako každú noc spíš. Keď si dáš lepší spánok ako svoj cieľ, tak ho dosiahneš. Jasne že kondícia je v hlave. Keď vieš, ako si na tom, máš motiváciu makať. Series 6 majú ešte presnejšie sledovanie tréningov vo vode, v telocvični aj na cestách. Sú to Apple Watch v najlepšej forme. A dostanú do formy aj teba.
Hlavné vlastnosti
parťák na cvičenie, ktorý sa ti vojde na zápästie
Apple Watch sú vodeodolné do 50 metrov
aplikácia Spánok nielen sleduje, ako spíš, ale tiež ti v spojení s iPhonom pomôže vytvoriť si pravidelný režim a chodiť spať v rozumnú dobu
načúvajú tvojmu srdcu
zdravý prístup k zdraviu a kondícii
Apple Watch automaticky spoznajú, že si umývaš ruky, a povzbudia ťa, nech to vydržíš celých 20 sekúnd. Dokonca tí pripomenú umyť si ich, akonáhle prídeš domov
meranie saturácie kyslíkom
všetko máš na dosah ruky, posielaj správy, telefonuj, počúvaj hudbu
pomocou Apple Pay si rýchlo a bezpečne kúpiš prakticky čokoľvek. Stačí dvakrát stlačiť bočné tlačidlo.
Technické parametre
stále zapnutý LTPO OLED Retina displej
GPS / GNSS
Kompas
Stále zapnutý výškomer
Vodeodolné do 50 metrov
Snímač kyslíka v krvi (aplikácia Saturácia kyslíkom)
Elektrický snímač srdcovej činnosti (aplikácia EKG)
Druhá generácia optického snímača srdcovej činnosti
Medzinárodné tiesňové volánie
Tiesňové SOS volánie
Akcelerometer snímajúci zrýchlenie až 32 g s detekciou pádu
gyroskop
Snímač okolitého osvetlenia
O 50 percent hlasnejší reproduktor
Mikrofón (používa aplikácia Hluk)
Apple Pay
GymKit
Kapacita 32 GB
Zadná strana z keramiky a zafírového kryštálu
Čip S6 SiP s 64-bitovým dvojjadrovým procesorom, ktorý je až o 20 percent rýchlejší ako S5
Bezdrôtový čip Apple W3
ultraširokopásmový čip U1
Wi-Fi (802.11b/g/n v pásmach 2,4 GHz a 5 GHz)
Bluetooth 5.0
Vstavaná nabíjateľná lítium-iónová batéria s výdržou až 18 hodin
Magnetický nabíjací kábel
* Tento tovar podlieha osobitnému režimu zdaňovania podľa § 66 zákona č. 222/2004 o DPH.

Dodatočné parametre
Kategória

:

Apple Watch
Model

:

Apple Watch Series 6 44mm
EAN

:

GRADE B
Buďte prvý, kto napíše príspevok k tejto položke.
Buďte prvý, kto napíše príspevok k tejto položke.
Len registrovaní užívatelia môžu pridávať články. Prosím prihláste sa alebo sa registrujte.