Blue Yeti X Microphone - Preowned A/B
Kód:
23861
Súvisiaci tovar
Podrobný popis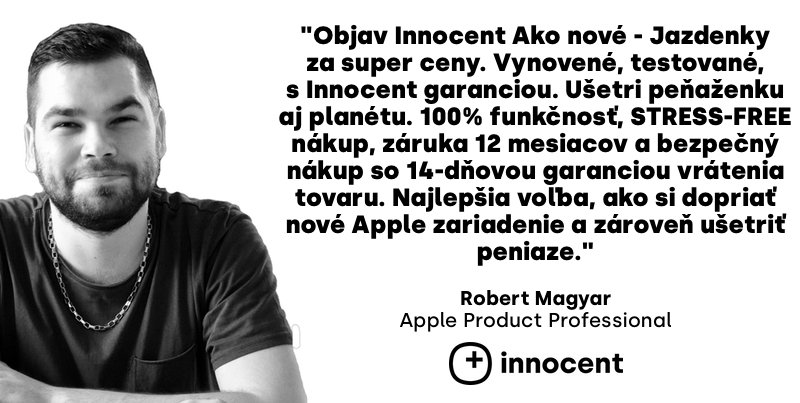 Špičkový mikrofón Blue Yeti X Pro zaistí dokonalý prenos zvuku
Nahrávajte zvuk ako tí najlepší profesionáli. Použite na to USB kondenzátorový mikrofón Blue Yeti X Pro, ktorý perfektne poslúži pre natáčanie video blogov, podcastov alebo pri vedení konferenčných hovorov v perfektnej kvalite. Mikrofón totiž veľmi citlivo eliminuje nežiaduce okolité ruchy. V praxi oceníte prítomnosť veľmi vydareného stojančeka na nájdenie ideálnej pozície mikrofónu Blue Yeti X Pro na každom stole.
A vďaka spolupráci so značkou Logitech možno pomocou aplikácie Logitech G Hub prispôsobiť farbu podsvietenia mikrofónu Ble Yeti X Pro.
Všestranné možnosti na záznam alebo streamovanie zvuku
Vďaka vysokej kvalite je mikrofón Blue Yeti X Pro vybavený hneď štvoricou špeciálnych režimov, ktoré upravia snímanie priestoru tak, aby bol čo najpresnejší.
Kardioid: perfektne poslúži pri snímaní zvuku z čelnej časti. Tento režim je vhodný pre hosťa v podcaste alebo na zachytenie zvuku z jedného hudobného nástroja.
Omni: ide o špeciálny režim, ktorý zaberá zvuk zo všetkých smerov v rozsahu 360°.
Stereo: súčasne používa pravý aj ľavý kanál na nahrávanie dvoch oddelených zdrojov zvuku. Napríklad pre speváka a hudobný nástroj.
Obojsmerný: zachytí zvuk z prednej aj zadnej časti mikrofónu, ideálny režim pre podcast alebo dvoch spevákov.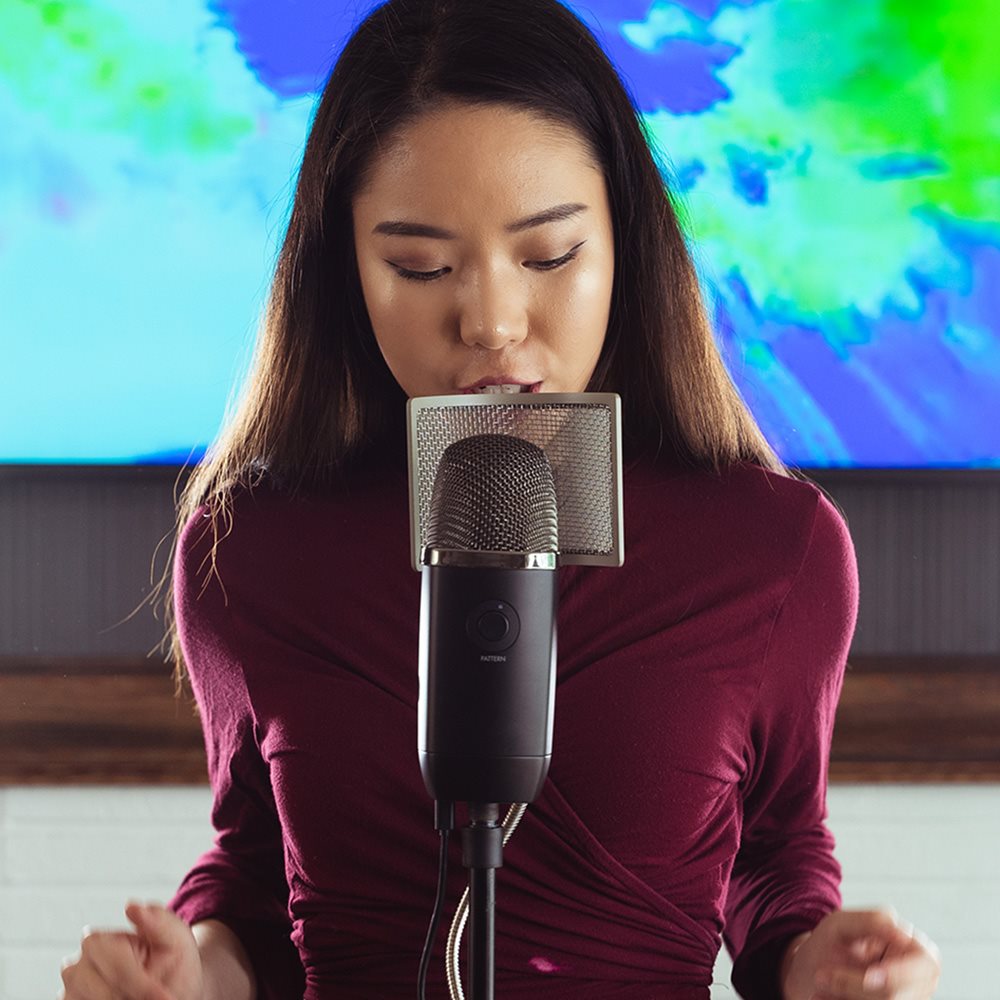 Mikrofón na nahrávanieBlue Yeti X Pro má certifikáciu pre Skype a Discord
Mimoriadne kvalitný USB mikrofón na nahrávanie Blue Yeti X Pro je úplne ideálny na použitie napríklad v obľúbených aplikáciách Skype alebo Discord. To vám dáva jasnú záruku toho, že výsledný zvuk aj pri streamovaní živého vysielania bude v ohromujúcej kvalite. Mikrofón na natáčanie Blue Yeti X Pro vám pomôže vyťažiť z vašich projektov maximum.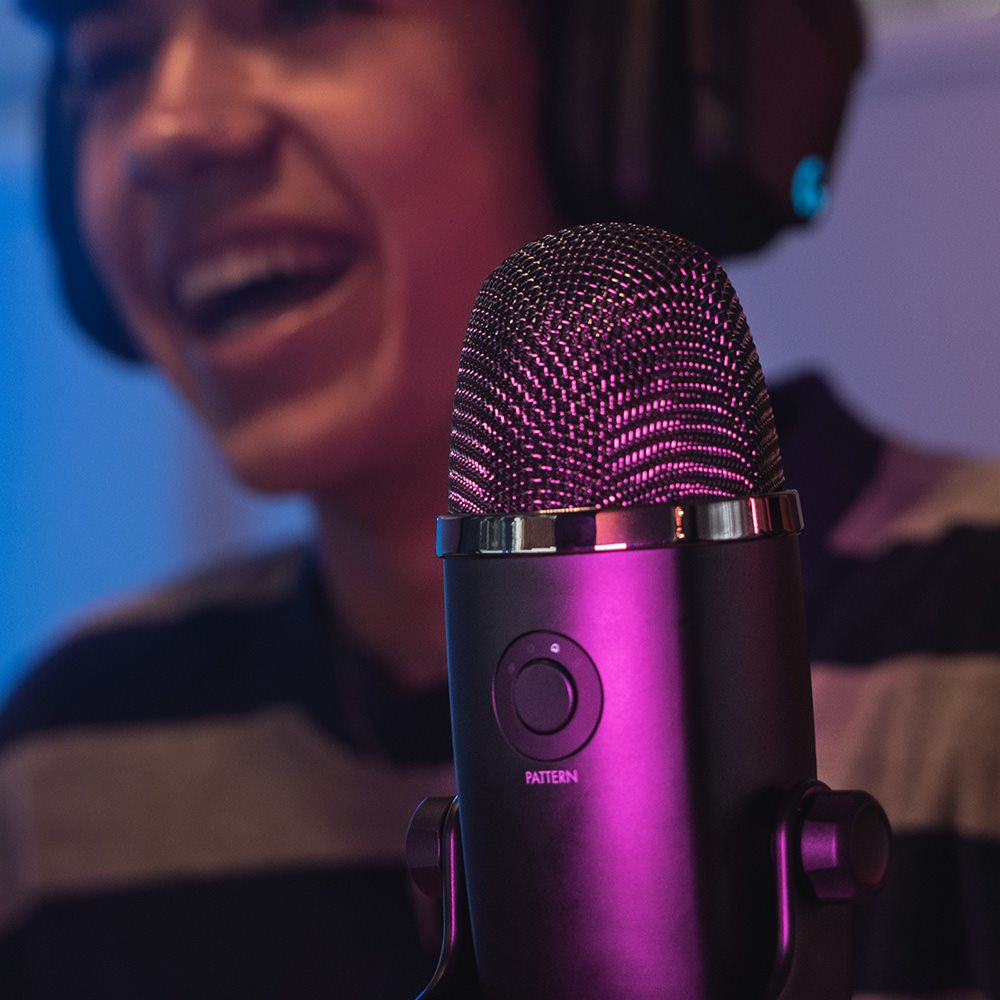 Nahrávací mikrofón Blue Yeti X Pro sa ľahko používa
Nahrávací mikrofón Blue Yeti X Pro je plne kompatibilný s operačnými systémami Mac alebo Windows 10. Navyše pochopiteľne nepotrebujete žiadne ovládače, pretože ho stačí do USB portu iba zapojiť a začať používať. Napríklad v aplikáciách Discord, Twitch, OBS a mnohých ďalších.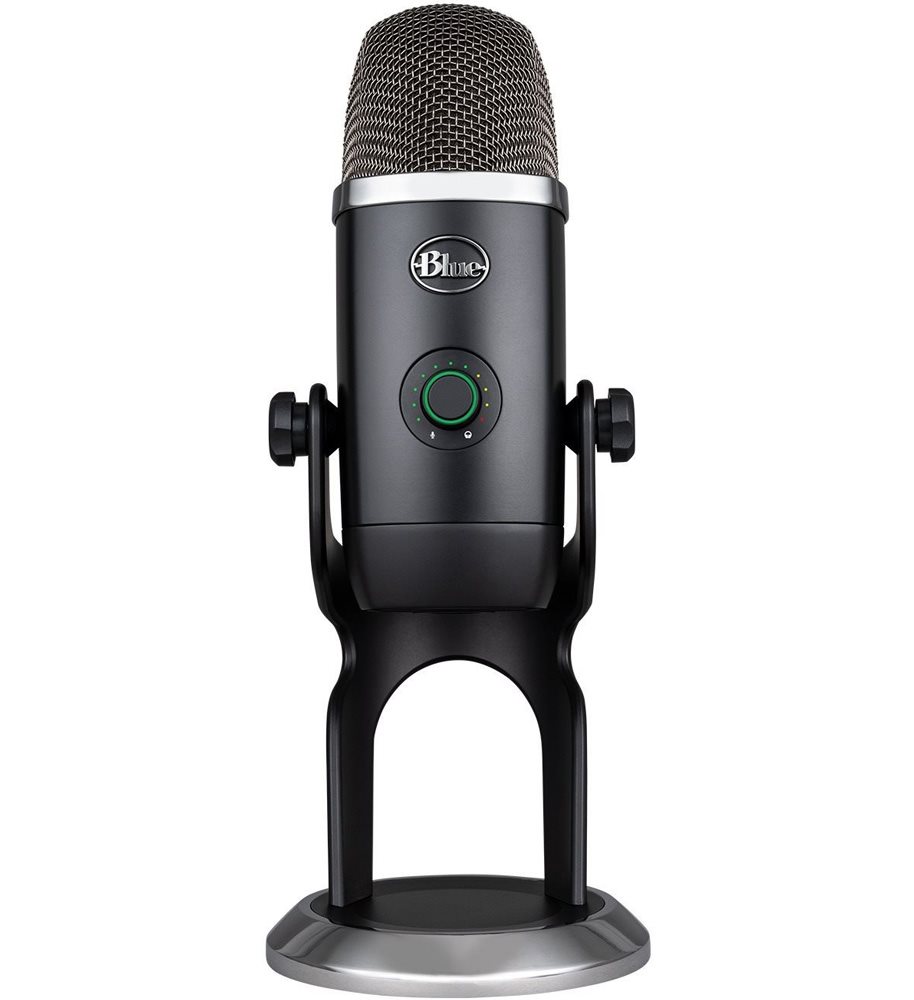 Kľúčové vlastnosti mikrofónu Blue Yeti X Pro
Mimoriadne kvalitný mikrofón od svetoznámeho výrobcu
Blue Yeti X Pro využijete pre vlogy, podcasty aj akustické nástroje
Oceníte konštantnú citlivosť v celom frekvenčnom rozsahu 20 Hz až 20 kHz
V balení nájdete okrem mikrofónu Blue Yeti X Pro tiež dobre navrhnutý stojanček
Na mikrofóne je k dispozícii 3,5 mm jack pre slúchadlá
Bezproblémová inštalácia vo Windows 10 alebo na MacOS
Buďte prvý, kto napíše príspevok k tejto položke.
Buďte prvý, kto napíše príspevok k tejto položke.
Len registrovaní užívatelia môžu pridávať články. Prosím prihláste sa alebo sa registrujte.